Ambidextrous thinking
to design and manage high-impact digital services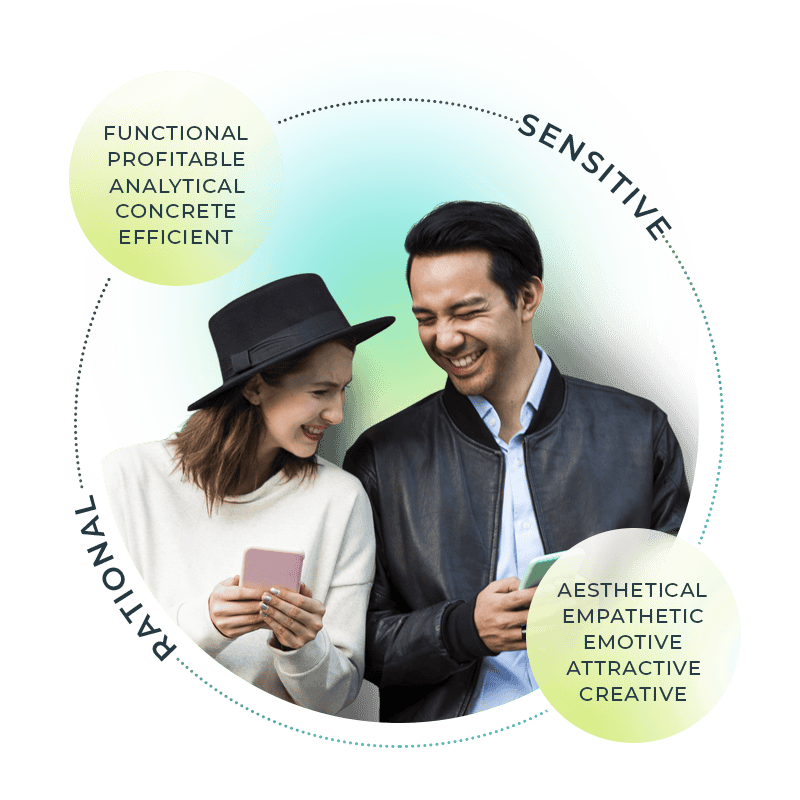 We believe that the best experiences and services are achieved when rational thinking and sensitive-aesthetic vision are integrated.
Creatives with a grounded pole

An aesthetic look to amplify functional

A team with divergent mental models

We incorporate the design mindset and framework into the relationship between organizations and their clients and users
We design mechanisms for delivering, building, and capturing value that amplify and acelerate the growth of organizations.

We prototype the features, benefits and promises of a product or service, analogue or digital, that are valued by users and customers.

We conceptualize and intervene in the journeys, interaction flows, resources, and touch points that constitute the analog, digital, or physical experience of customers and users.
We design and structure interaction and service channels such as digital (chat, RRSS, email) and analog (call In/Out) centers, Bots, IVR, and physical branches.
We design, implement, and operate digital properties or services (Web Portals and Apps) with high levels of adoption and impact on revenue and operations of organizations.
Co-design with diverse stakeholders is at the core of our methodology.
We solve design challenges with participatory methodologies at all stages of the design process. This ensures that the proposed solutions take into account the characteristics and peculiarities of each organization, its teams and its users and customers.
We are committed to open innovation to create and manage high-impact services. To achieve this, we have an ecosystem of partners with whom we expand our digital offerings.